MA Ceramics - Bubble bowls with gold luster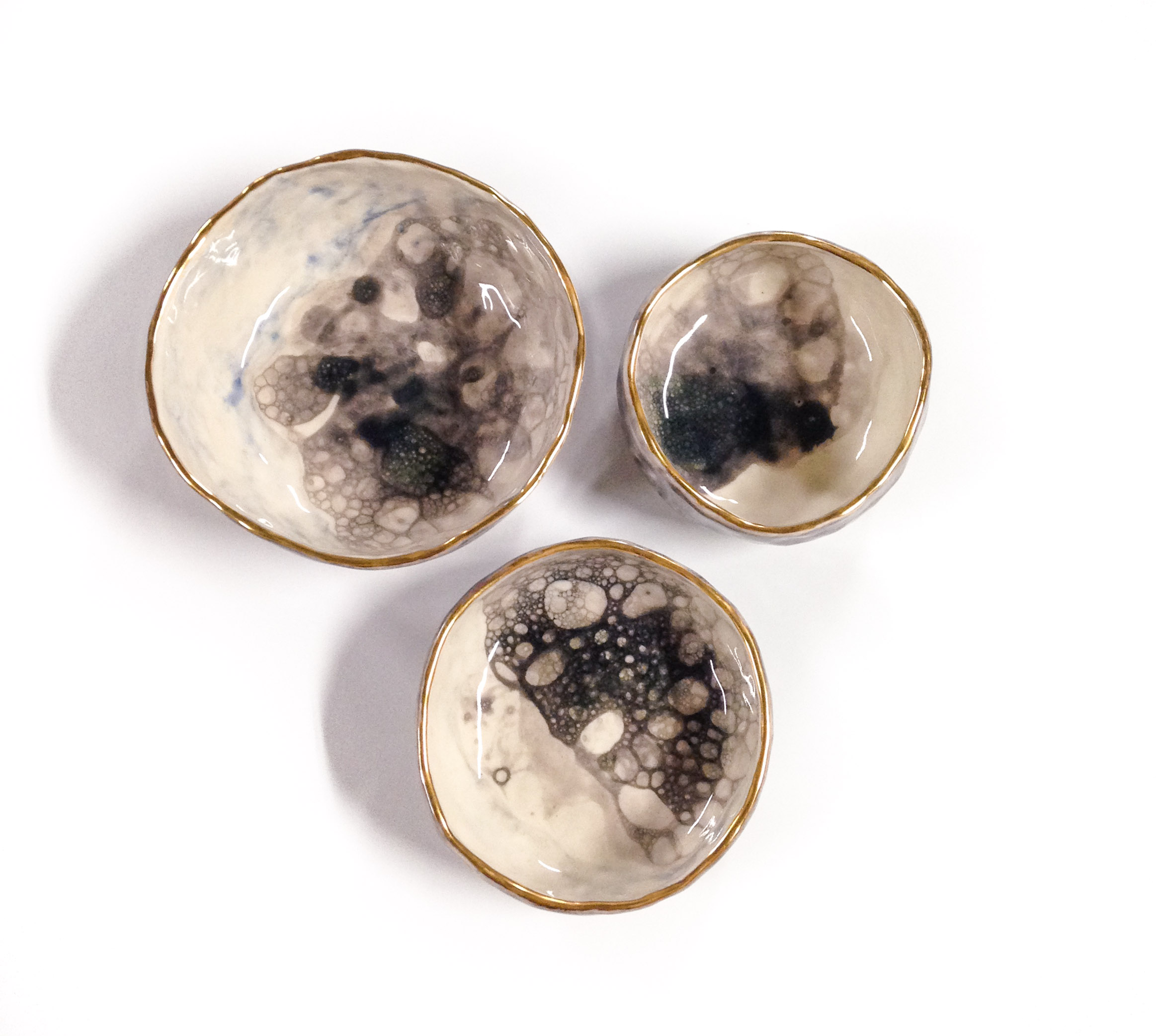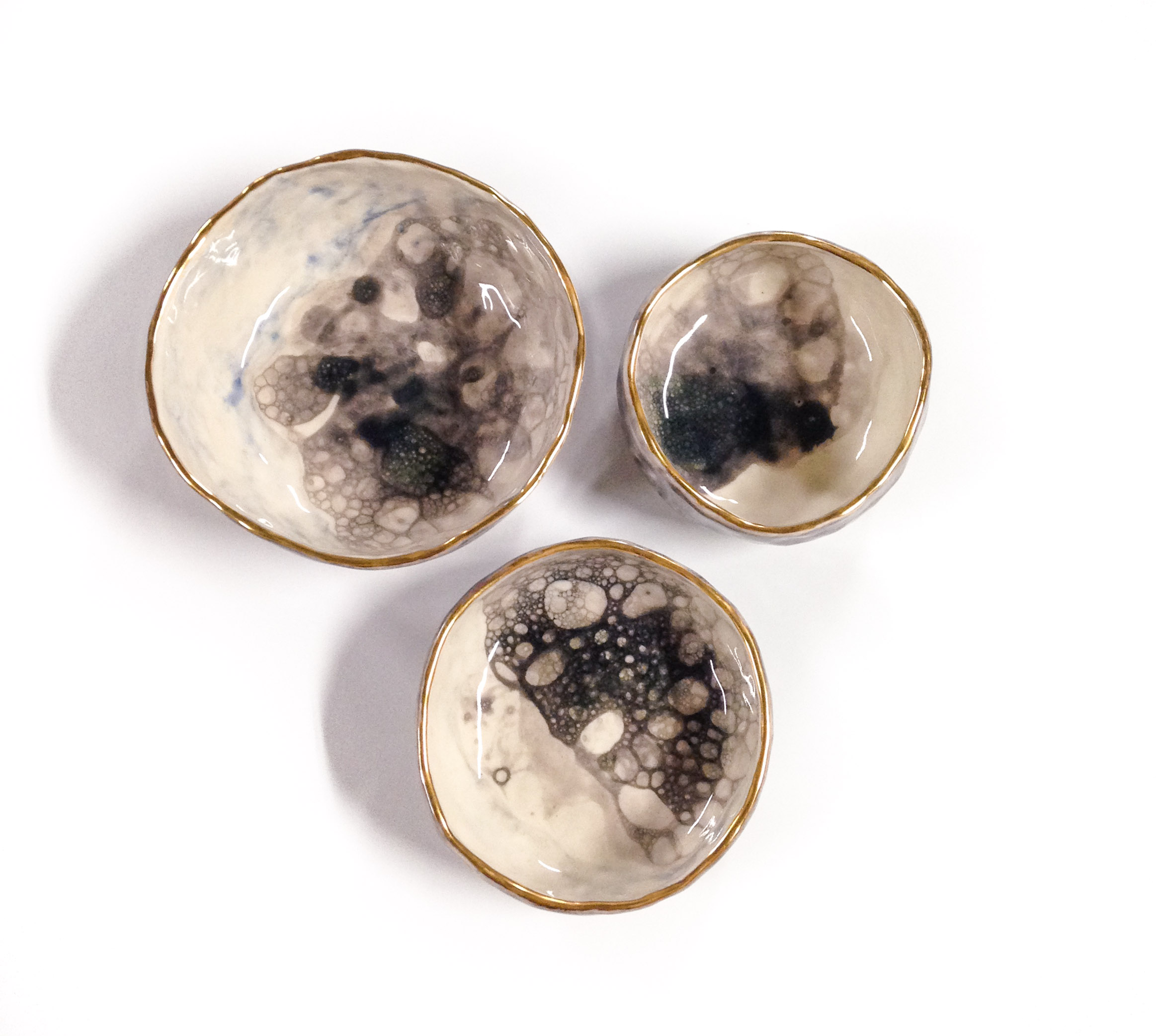 MA Ceramics - Bubble bowls with gold luster
High fired stoneware. These bowls are made to order, please allow 4-6 weeks for the artist to make your piece.
Appox size:
Small: 9.5cm X 9.5cm X 3.5cm
Med: 12.5cm X 12.5cm X 3.5cm
Large: 15cm X 15cm X 6cm
As all pieces are handmade to order - they may vary slightly in size, shape and pattern.